Communication Robot PALRO
Gift Model

PALRO, the robot which has been working
at Welfare Facilities for the Elderly all over Japan, and is loved by so many people,
is now born for personal use.


He protects the smile of that precious person.
Even from far away, you can know how this person is doing.
Giving PALRO... is a new form of expressing your affection.








What you can do with the Gift Model


Connects families living apart

With "PALRO Shabe-link", you can exchange messages with your family living far away, and check how they are doing.

Check here for detailed information about "PALRO Shabe-link" >>





He is always easy to talk to

PALRO attracts the interest of elderly people by talking about topics such as health and food, and also provides information

such as news, weather and schedule. Sometimes he may surprise people with interesting trivias and tips, and arouses their

interest and motivation.

The daily casual conversation is what puts a smile on people's faces.





Supports your health to keep your own way of living

PALRO arouses the motivation of elderly people by giving moderate brain stimulation through recreation contents, such as local

quizzes and the Flag raising game.

In addition, exercises which are done together with PALRO are considered as aerobic exercise, thus being effective for brain

activation.





Conforts and stimulates you, and becomes a living-together existence

Whenever PALRO finds an elderly person, he starts talking by looking straight at their face. That appearance for gazing while

talking to people is what makes him to become a lovely presence for the elderly. When it comes to performing dances

during a conversation, people can't resist praising and applauding him. And unlike pets, he provides excitement to the elderly

every day with its robotics way of doing.
PALRO's design has been renewed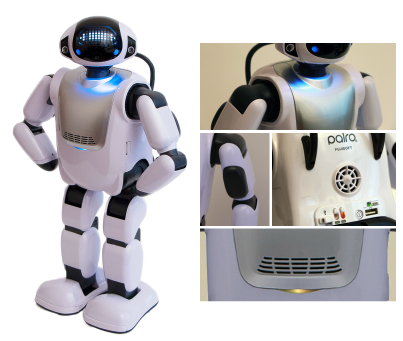 The relax chair is available now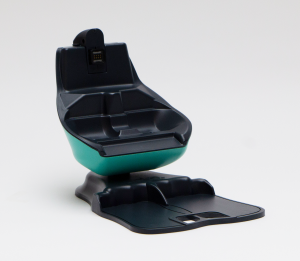 A PALRO dedicated relax chair is available now.
If PALRO is placed on the footrest,
he will automatically sit on the chair.
In addition, it is able to charge the battery while sitting.